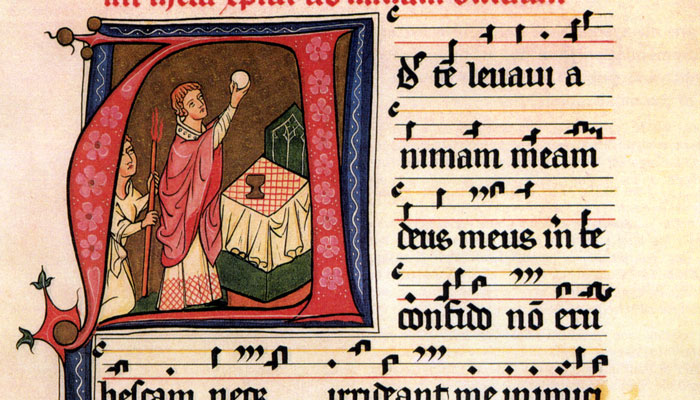 Music for my priestly ordination totally awesome!
The musical capability of the Madeleine Choir School is second to none—and I am immensely proud to say that I am one of its sons. Liturgies at the Cathedral of the Madeleine always benefit from exceptional music, and my ordination promises to be especially extraordinary.
The recordings given are by means of example. It will take some time for everything to load…
All dates—and everything, really—are God willing.
June 29, 2013—Ordination
• Ordinary: Missa "Ego flos campi" by Juan Gutiérrez de Padilla

here sung by the Harp Consort under Andrew Lawrence King for the Harmonia Mundi label. Several things to keep in mind: Mexican Guitar Mass (from the 17th century). Oh yeah!
• Postlude: Something (likely the final movement) from Widor's Symphonie Nº10, "Romane"

here played by Bjørn Boysen for the Simax label. "Haec dies," indeed!
June 30, 2013—Mass of Thanksgiving, 13th Sunday in Ordinary Time
• Ordinary: Rheinberger's Cantus Missae

here sung by the Kammerchor Stuttgart under Frieder Bernius for Carus Verlag. This is some of the most beautiful music imaginable—I pray my priesthood is as holy as the Sanctus sounds.
• Motet at the Offertory: Gabrieli's Jubilate Deo

here sung by the Westminster Cathedral Choir under James O'Donnell for Hyperion,
then by the Taverner Consort under Andrew Parrott for Virgin Veritas. Though composed for the Venetian St. Mark's Day celebration, the text is priestly:

Jubilate Deo, omnis terra.
Quia sic benedicetur homo qui timet Dominum.
[That would be the priest.]
Deus Israel conjungat vos,
[That's what the priest does.]
et ipse sit vobiscum.
[One of the means by which God is among people: the priest.]
Mittat vobis auxilium de sancto,
[Eucharist. Sacraments. Created grace. Very priestly.]
et de Sion tueatur vos.
[The role of the priest as leader.]
Benedicat vobis Dominus ex Sion
[The priest as one sent by God, specifically for sanctification.]
qui fecit coelum et terrain,
[Power of the keys: authority in heaven and on earth.]
Servite Domino, in laetitia!
[The best possible admonishment for any priest!]
• Motet after Communion: Victoria's O sacrum convivium, a 6

here sung by the ensemble Plus Ultra under Michael Noone for Deutsche Grammophon. This is a perfect day to emphasize the Most Blessed Sacrament!
• Postlude: Final from Vierne's Symphonie Nº6

here played by Jeremy Filsell for Signum Records
June 30, 2013—Solemn Vespers
• Prelude: Langlais' Rosa Mystica

here played for the Hyperion recording by either James O'Donnell or Andrew Lumsden… Regardless, the melody is easily recognizable: Salve Regina.
Adoration Motet: Messiaen's O sacrum convivium!

here sung by the London Sinfonietta Choir under Terry Edwards. This is intensely beautiful music!
Postlude: Langlais' Hymne d'Actions de Grâces (Te Deum)